Commercial Engineering
Commercial Engineering
Concord Engineering delivers end-to-end whole facility solutions specializing in services that enhance performance, increase efficiency and reduce downtime. The Commercial / Hospitality Division provides full service MEP/FP engineering, energy consulting, design-build, construction management and commissioning services for industrial facilities and high performance buildings for the commercial and institutional markets. We are a team comprised of engineers educated and practiced in energy conservation and project implementation with a proven track record for excellence in all aspects of mechanical, electrical, plumbing, & fire protection engineering.
Two Liberty - Philadelphia, PA
Central Utilities Plant Energy Retrofit
Concord Engineering Group and Concord Management Services were approached by the building manager to solve the problem of replacement of the chiller and cooling tower plant on the 37th floor. Due to the close proximity of other buildings, a helicopter lift was prohibited. Without an adequately sized freight elevator and rigging path, the antiquated mechanical equipment could not be replaced. Concord devised a plan to build in place cooling towers as well as a rigging path to allow addition of new high efficiency centrifugal chillers. With the help of our strategic partner Rich Energy Systems, the project was completed ahead of schedule and the plant is currently operating with a significant increase in comfort as well as reduced energy costs.
Two Liberty Project
View Case Study
Services Provided

Commissioning
Mechanical Engineering
Electrical Engineering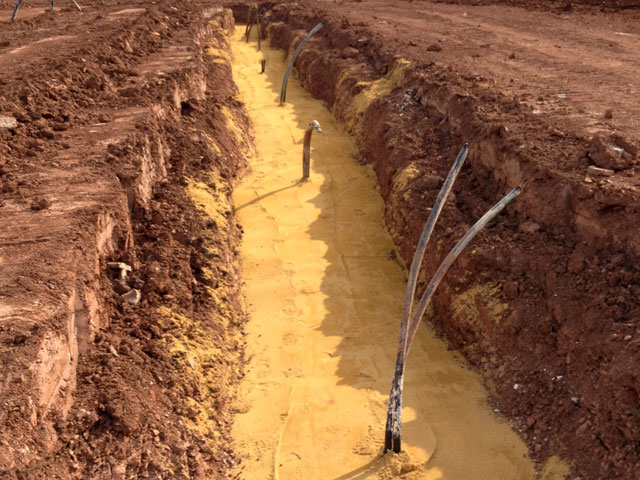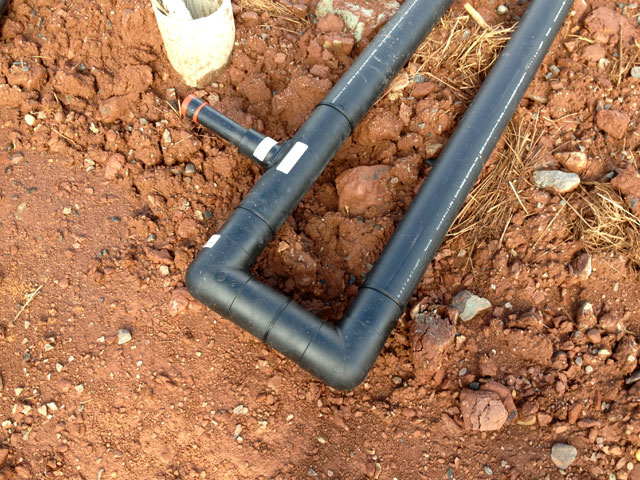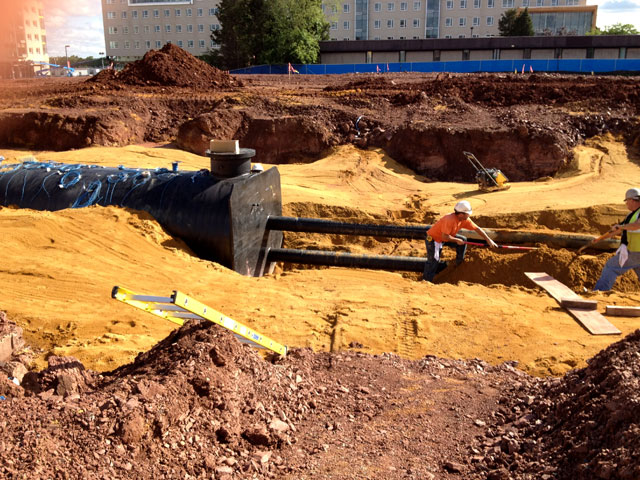 Rutgers University College of Business - Piscataway, NJ
Ground Source Heat Pumps
Rutgers, The State University of New Jersey, is a leading national research university and the state of New Jersey's preeminent, comprehensive public institution of higher education. After Concord performed a Life Cycle Cost Analysis (LCCA) on varying system alternatives, it was decided that a chiller/heater plant located within the 143,000 square foot Business School fed by a geothermal vertical closed loop bore field was the best solution for several reasons. This system provided the best net present value while still meeting the sustainable, energy efficient design objects (LEED Silver) of the project without compromising the University's facilities staff desire to have centralized equipment with conventional 4-Pipe distribution system throughout the building.
Geothermal Qualifications
View Case Study
Services Provided

Commissioning
Mechanical Engineering
Electrical Engineering
SPECIAL PROJECT DOWNLOADS:
---
COMMERCIAL ENGINEERING SERVICES:
---
Plans and Specifications Preparation for All Project Implementation Formats:

Traditional Design / Bid / Build
Design / Build
Owner Assist Design
3rd Party Engineer
Bridging Documents

Facility Systems Design Engineering Including:

Mechanical / HVAC
Hydronic Piping
Electrical
Low Voltage / IT
Plumbing
Fire Alarm
CCTV / Security
Fuel Oil
Sustainable Building Design:

LEED
LEED for Homes
Passive House
Energy Star

Indoor Air Quality
Energy Audits, Monitoring & Improvements
Facility Engineering Master Planning and Management Consultation
Facility Infrastructure Assessments and Energy Auditing
Energy Modeling and Incentives Consulting
Turn-Key Construction Services
Engineering Peer Reviews and Owner's Engineer Consulting
Code Compliance
District / Central Utility Plants
Commissioning / Retro-Commissioning / Continuous Commissioning
Energy and Utility Master Planning
Contract Administration and Construction Management
Contract Administration for Federal, State or County Funded Engineering Projects
CLIENT TESTIMONIALS:
---
Your guidance and design expertise in the area of energy efficiencies for schools is exemplified in our new Radnor Middle School, one of our national's first Green Ribbon Schools. Beyond the technical aspects of design, your guidance in regards to helping us to "green" our efforts has reaped huge dividends. Thank you for your continued efforts for our children, our environment and our planet.
Whenever we have encountered complications and/or misunderstandings, the Project Managers at Concord and their team of professional are quick to provide recommendations for remediation. I would wholeheartedly recommend Concord Engineering to any New Jersey school district to meet their Engineering needs.
With your assistance, we were able to help our hospital and multifamily customers save energy that is equivalent to over 68 megawatt hours annually. Thanks Mike! You have a great team.
Steve Adubato | Caucus NJ
Living Green: Clean Energy for Municipalities
---
News12 | NJ
New Jersey in Our Schools
---
Blog Talk Radio
One school district's experience in reducing energy costs
---