Power / T&D / Micro-Grid Engineering / Chilled Water & Steam
Power / T&D / Micro-Grid Engineering / Chilled Water & Steam
Concord Engineering Group's Power and Industrial Division is ISO 9001:2015 certified. We deliver end-to-end whole plant solutions specializing in services that enhance performance, increase efficiency, and reduce downtime. Our Power, T&D and Industrial division provides engineering, design and construction management for the power/t&d/industrial industries. Our engineering staff has extensive experience in simple and combined cycle projects utilizing aeroderivative and frame class combustion turbines, substation design up to 500KV, multi distributed energy resource (DER) microgrid projects. Concord is a uniquely qualified firm that can perform large scale power and t&d engineering and owners representative services while serving the fast track, competitive onsite generation market.
Distributed Generation & Micro-Grid Design Solutions
Distributed Generation & Micro-Grid Design Solutions
The Microgrid Resources Coalition (MRC) is a consortium of leading owners, operators, developers, suppliers and investors formed to advocate for policies and regulations that support microgrid deployment.

The group believes that microgrids represent the cutting edge of a distributed energy future. By providing power when the grid is down and energy savings when the grid is operating, microgrids meet their hosts' needs for enhanced reliability, energy savings and reduced emissions.

Concord Engineering Group is an industry leader in designing distributed generation systems and micro-grids that are functional and meet the unique needs of project owners, utilities and sponsoring agencies. We begin by understanding the end goals of an application and inform our designs with our capability to model energy load and use profiles. We seek to provide practical designs and solutions that can be built and provide flexible and resilient operation.

Our experience with energy and "micro-grid or resiliency as a service" business models is unique among engineering and integration consultants and informs our designs and working relationships with clients. If it doesn't pencil, doesn't work or can't be built – there is not a project.

Functional and effective distributed generation / micro-grid projects often require sophisticated load and demand management platforms. Our experience with state of the industry micro-grid controllers and experience with SCADA and controls integration provides our clients with proven and practical solutions that can be constructed and will be functional.
MORE ON MICRO-GRIDS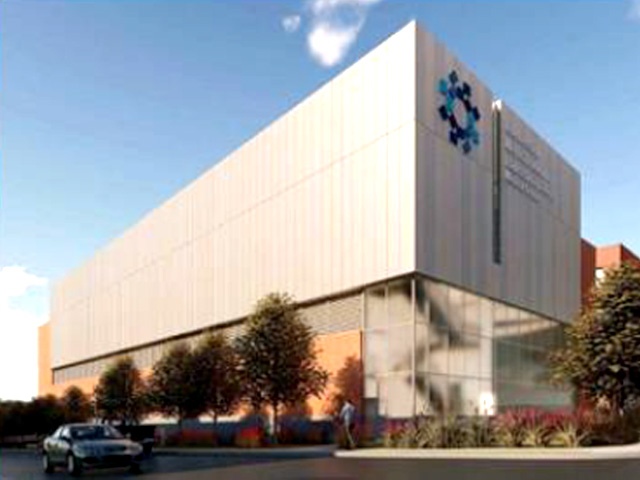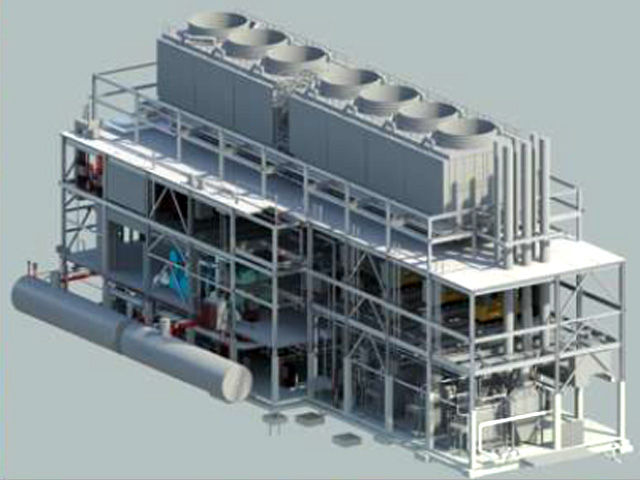 Hackensack University Medical Center - Hackensack, NJ
New Central Utilities Building, Design of New 26kV Substation, Commissioning of New 500,000sF Tower & CUP
Hackensack University Medical Center (Hackensack UMC) is a 900-bed non-profit, research and teaching hospital, located west of New York City, in Hackensack, Bergen County, New Jersey. HUMC is New Jersey's largest provider of inpatient and outpatient services and is the fourth largest hospital in the nation based on admissions.

In 2017 HUMC embarked on a $700 million+ expansion with a new full critical care tower and central utilities building.

Based on prior performance Concord was selected by HUMC to be the engineer of record for a new free standing Central Utilities Plant (CUP) that will support all electrical and thermal needs for the existing HUMC complex and the new 500,000 sf tower. The CUP will consolidate all services and required 2 "enabling phases" to support the relocation of existing services. Of prime importance was the relocation and expansion of the existing 26 kv substation.
View Case Study
Services Provided

Commissioning
Mechanical Engineering
Electrical Engineering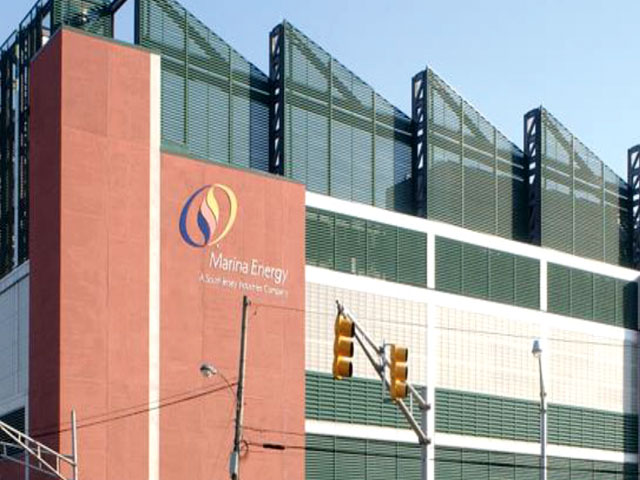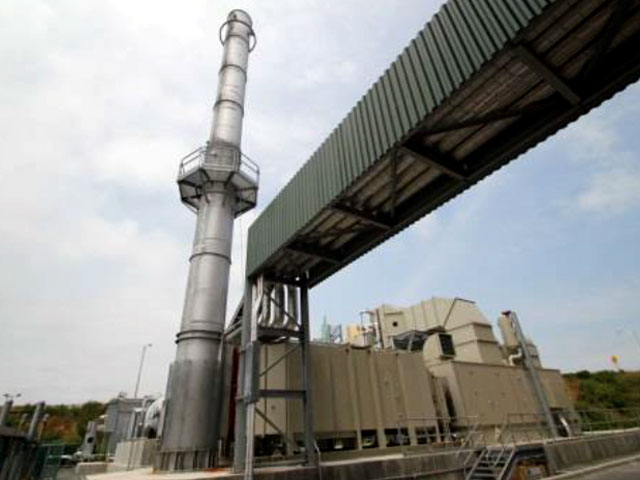 Marina Thermal Facility - Atlantic City, NJ
Central Utility Chilled Water & Steam
The Marina Thermal Facility is a 26,000 square-foot utility plant located in the Renaissance Pointe section of Atlantic City, constructed in 2003 adjacently to the Borgata Hotel Casino and Spa. Owned by Marina Energy, a wholly-owned subsidiary of South Jersey Industries, in addition to being developed and operated by DCO Energy, the facility provides chilled and hot water along with electricity to meet the Borgata's demand for energy. In the event of an emergency outage, power can be generated by the plant to meet the casino/hotel's electricity needs.

Concord Engineering provided engineering services for the construction of the original Marina Thermal Facility which has been successfully operating since 2003. The plant was originally designed with 12,000 tons of chilled water cooling capacity, 200 MMBTU's of high temperature hot water and 8MW of emergency generation.
View Case Study
Services Provided

Commissioning
Mechanical Engineering
Electrical Engineering
Montclair State University - Montclair, NJ
Energy Master Planning / CCHP Plant Design
Montclair State University is a public research university that offers a wide range of undergraduate and graduate programs. Located on a 246 acre campus in North Jersey, MSU is the second largest school in New Jersey. The university has consistently ranked among the top 100 public universities in the US.

Concord Engineering performed an energy evaluation of all buildings' heating, air conditioning and lighting systems on campus. This included detailed energy audits for over 1.4 million sf. The study provided a comprehensive assessment of all deficiencies, upgrade and recommendations. Economic evaluations were analyzed to provide over $20 million dollars in upgrades and $2 million dollars in annual savings. In order to properly manage its growth, improve energy efficiency, and increase reliability; the University decided to replace its aging Solar Centaur based combined heat and power (CHP) plant and steam distribution system.
View Case Study
Services Provided

Commissioning
Mechanical Engineering
Electrical Engineering
ENGINEERING SERVICES
---
Owner's Engineering
Preliminary Engineering
Conceptual Design
HRSG Design and Optimization
Site Selection
Detailed Engineering
Due Diligence
Project Permit Support
Alternative Technology Assessments
Condition Assessments
Value Engineering Studies
Design Reviews
Project Capital Cost Estimates
Life Cycle Cost Analyses
Economic Analyses
TYPES OF PROJECTS
---
Campus Chilled Water Systems
Campus Steam / Condensate Systems
Simple Cycle & Combined Cycle
Combined Heat & Power (CHP)
Microgrids
Distributed Generation
Coal & Natural Gas Boilers
Landfill Energy / Digester Gas Energy
Nuclear Plants
Transmission & Distribution / Electrical Substation
Engineering, Procurement & Construction (EPC)
Plant Start-Up & Testing
Operation & Maintenance Support Testing
DISTRIBUTED GENERATION TECHNOLOGIES
---
Micro-Grid Controllers
Wind
Solar
Battery Storage
Traditional Generation
Intelligent Switchgear
Distribution Systems
CLIENT TESTIMONIALS:
---
Excellent value for services. Company culture is "developer-friendly" – adaptable and able to work effectively in quick-moving environment.
Concord Engineering has provided Hoboken technical support over a number of years on a number of different projects. We are very satisfied with their projects and services.