Health Care / Lab
Health Care / Lab
Concord's Health Care / Lab division provides cutting-edge and creative design solutions firmly grounded in proven technologies and evidence-based design. The group's team members have completed millions of square feet worth of health care projects across the United States and Canada and pride themselves on superior client and design team communications and cooperation, creating an environment for engineering ideas to be shared and new creative designs to be developed with improved product quality, as well as staying abreast of current trends and ideas within the health care community. Concord looks at each project holistically, and the effect the project has on the entire building's infrastructure and operations, rather than being focused solely on the "within scope" area while ignoring areas outside which may be impacted.
Featured Projects – Clinical Care MEP Engineering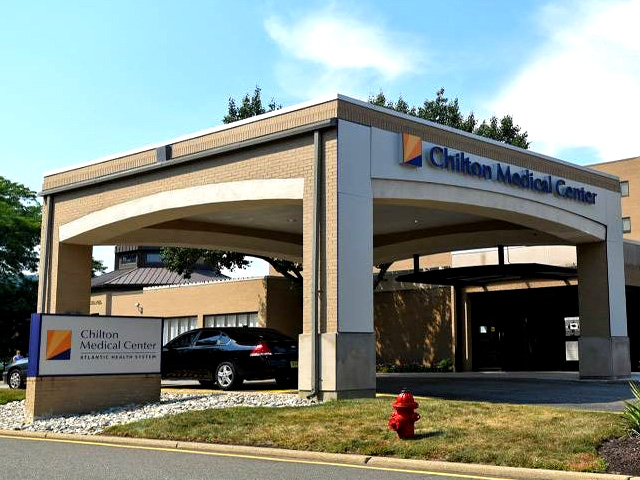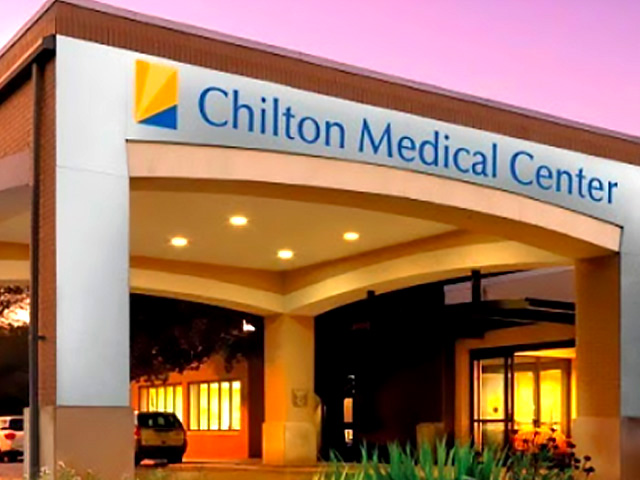 Chilton Medical Center - Pompton Plains, NJ
Various MEP Projects
Concord has completed numerous MEP projects within the Atlantic Health System. Highlighted Projects include:

Chilton Medical Center Main ED Renovation – Provided MEP/FP services for a full renovation of the existing emergency department. Exiting HVAC systems were adapted and upgraded to conform with current FGI standards and electrical systems were designed to perform optimal resilience. Project was phased to minimize disruption to patient care.

Chilton Medical Center MRI Replacement – Provided MEP/FP services for replacement of existing MRI at Chilton Medical Center. Scope included installation of new MRI and supporting equipment, infrastructure upgrades, and space modifications and enhancements to adhere to FGI and operator requests.

Chilton Medical Center USPS 800 Pharmacy – Provided MEP/FP design of a new USPS 800 compounding pharmacy located at the main hospital. Pharmacy design included a new dedicated rooftop air handler, infrastructure upgrades, and electrical resiliency design.

Standby Generator Analysis – Provided electrical design support for a proposed standby generator to serve select hospital space.

Physician Outpatient Building – Provided MEP/FP design of tenant spaces (including exam and procedure) at an Atlantic Health operated outpatient facility. Design was in compliance with FGI requirements.
View Case Study
Services Provided

Commissioning
Mechanical Engineering
Electrical Engineering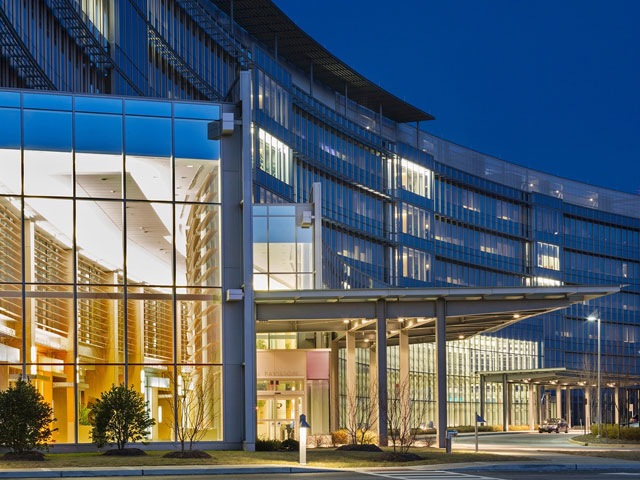 PennMed Princeton Medical Center - Plainsboro, NJ
Design-Builder for CCHP Plant
Designed by a team of internationally renowned architects and consultants, the new 636,000-sq-ft hospital will incorporate the latest green building technologies. Among its green features is an efficient on-site central energy plant that has the capacity to supply the facility with 100 percent of its heating, cooling and power. The project was developed by NRG Thermal LLC, a wholly owned subsidiary of Princeton-based NRG Energy Inc., which will also own, operate and maintain the plant.

Concord Engineering performed a comprehensive audit of all building systems for identification, technical engineering analysis, life cycle cost analysis, and development of construction costs. More than 100 conservation measures were examined, including the hospital's envelope, lighting, and heating, cooling, and ventilation systems. The chilled water and heating plant was also optimized using cutting-edge technologies.

Using a Design-Build approach, Concord Engineering minimized the time and costs necessary to design, build and commission the facility for the Combined Cooling, Heating, and Power (CCHP) plant and thermal storage technologies. As the plant's engineer and construction manager, Concord provided NRG with a competitive construction management fee structure that, in combination with the hospital's initiatives and NRG's expertise in financing, developing and operating similar projects, served as a catalyst to move the project forward. The ability to integrate engineering and construction management from a single firm as a single point of responsibility was a significant factor in meeting scheduling and cost constraints for this $34 million design-build project.
View Case Study
Services Provided

Commissioning
Mechanical Engineering
Electrical Engineering
Health Care / Lab Services
FACILITY ENGINEERING SERVICES / CLINICAL CARE MEP SERVICES:
---
Healthcare Code Compliance
Mechanical Systems Design
Plumbing and Medical Gas Systems Design
Fire Protection and Fire Alarm Design
Electrical Systems Design
Essential Electrical Systems Design
Facility Engineering Master Planning
Energy Procurement and Advising
Facility Infrastructure Assessments and Energy Auditing
Sustainable Design and LEED(R) Consulting
Energy Modeling and Incentives Consulting
Engineering Peer Reviews and Owner's Engineer Consulting
Phased Construction Strategic Planning
Commissioning / Retro-Commissioning / Continuous Commissioning
POWER PLANT ENGINEERING SERVICES:
---
Resilient Power Systems (CHP, Microgrids, Distributed Generation)
District / Central Utility Plants
Energy and Utility Master Planning
Commissioning / Retro-Commissioning